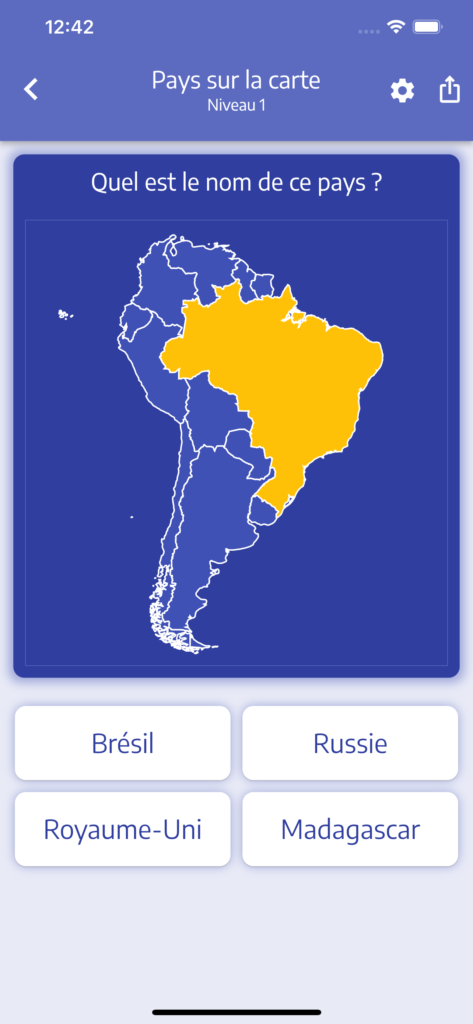 In this geographic quiz, you will learn to know the countries of the world and their capitals, cities, flags and administrative areas as well as how to identify them on the map.
The app Quiz Geo actually contains these modules:
World
Czech Republic
France
Italy
Slovakia
USA
In each quiz mode, you can select between two, four or six choices offered. You can also type the answer on the keyboard. If your answers are correct, you advance to a higher level with increasingly difficult questions.
This application also allows you to create and share with your friends your own map of the countries or administrative areas you have visited.
You can use most of the modes of the app completely for free by watching a short ad video before certain levels or purchase the Premium version which gives full access to the chosen module ad-free.
contact@quiz-geo.com